Marathon Data Systems supports on a daily basis a number of important projects maintained and developed by public and private organizations. The ArcGIS platform is the ideal solution in a wide range of industries such as:
Utilities
3D Models
Statistics
Internet Applications
Sales
Multimedia
Marketing
Social welfare
Tourism etc.
Drainage systems
Transportation
Water supply
Forests, Fires
Education
Telecommunications
GPS
Satellite Data
Databases
Cadastre
Urban planning
Spatial planning
Cartography
Agriculture
Environment
Geology
Local government
Road construction
The following are some indicative projects using the ArcGIS platform: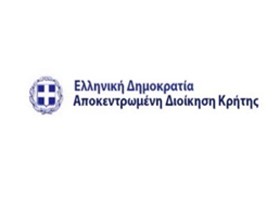 Athens Chamber of Commerce and Industry
The Athens Chamber of Commerce and Industry and Marathon Data Systems are pleased to announce the launch of the new online Business Search – EVEA Membership application on the map of Attica.
The Athens Chamber of Commerce and Industry (EVEA) is the largest Chamber of Commerce in the country, with more than 100,000 registered members.
The purpose of the application is the promotion and dissemination of the Chamber's activities, but also the service of the citizens and companies. Through a friendly user environment, with simple and fast procedures, the visitor of the website has the opportunity to map the businesses of the chamber.
Chamber businesses appear in categories at the discretion of each organization, and in more than one classification (eg by type or region), so that visitors can easily, through simple tools of the cartographic application, display and locate them on the map easily and quickly.
The application is divided into 4 categories – general search depending on activity, name and location of the business, spatial questions and statistics and space – time elements .
The expected benefits from implementing the application include:
The provision of new, innovative, digital services to all members of EVEA in the areas of promotion of their products and services, the dissemination of business knowledge and the training and training of their executives.
Improving the online presence of EVEA member companies.
Enhancing the image of the media locally and internationally so they can compete with larger companies.
The promotion and advertising of the media and consequently the increase of their sales.
The Business Search app was created using Esri's ArcGIS technology, and more specifically ArcGIS Enterprise and ArcGIS Desktop.
For more information about the online application, contact the Department of Information Systems Development and Support of EVEA, email: it@acci.gr.
Visit the app by clicking here.
Athens Chamber of Commerce and Industry