H Marathon Data Systems υποστηρίζει σε καθημερινή βάση μια πλειάδα σημαντικών έργων υποδομής που συντηρούν και εξελίσσουν φορείς του Δημοσίου αλλά και ιδιωτικού τομέα. Η τεχνολογική πλατφόρμα ArcGIS αποτελεί την ιδανική λύση σε μια μεγάλη κατηγορία αντικειμένων και κατηγοριών όπως:
Utilities
3D Models
Statistics
Internet Applications
Sales
Multimedia
Marketing
Social welfare
Tourism etc.
Drainage systems
Transportation
Water supply
Forests, Fires
Education
Telecommunications
GPS
Satellite Data
Databases
Cadastre
Urban planning
Spatial planning
Cartography
Agriculture
Environment
Geology
Local government
Road construction
The following are some indicative projects using the ArcGIS platform: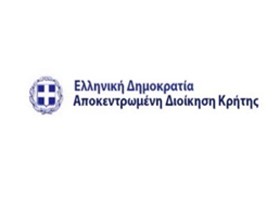 Decentralized Administration of Crete
Geoportal of Decentralized Administration of Crete
The Decentralized Administration of Crete has presented for the first time its Geoportal. (http://geoportal.apdkritis.gov.gr/gis/home/) at the 25th Greek User Conference (Athens 11-12.05.2017).
The Geoportal was created using Esri ArcGIS technology, and more specifically the ArcGIS Enterprise, ArcGIS Desktop and Portal for ArcGIS software. Marathon Data Systems, as the official distributor of ESRI in Greece, installed the necessary software and proceeded to the required initializations in ArcGIS Enterprise and Portal for ArcGIS for the operation of the Geoportal. The whole process was done by executives of the Information and Communications Department of the Decentralized Administration of Crete and Marathon Data Systems provided technical support.
The expected benefits of this initiative of the Decentralized Administration of Crete are both the enhancement of transparency and participation, as well as the creation of new opportunities for civil society and business entities in order to provide value-added services, leveraging the generated geoinformation and data, offered by public bodies.
Please note that the portal is constantly updated and for the next period will be in trial operation for possible required modifications / additions. The Decentralized Administration of Crete has a long-term partnership with Marathon Data Systems for the upgrade and maintenance of its Geographic Information Systems.
All actions for the free disposal of Decentralized Administration of Crete's data are carried out with absolute respect and consistency towards the protection of personal data, and in accordance with the guarantees of the relevant legislation (Law 2472/1997, Directive 95/45 EU).
To visit Geoportal click here.
Decentralized Administration of Crete