Marathon Data Systems supports on a daily basis a number of important projects maintained and developed by public and private organizations. The ArcGIS platform is the ideal solution in a wide range of industries such as:
Utilities
3D Models
Statistics
Internet Applications
Sales
Multimedia
Marketing
Social welfare
Tourism etc.
Drainage systems
Transportation
Water supply
Forests, Fires
Education
Telecommunications
GPS
Satellite Data
Databases
Cadastre
Urban planning
Spatial planning
Cartography
Agriculture
Environment
Geology
Local government
Road construction
The following are some indicative projects using the ArcGIS platform: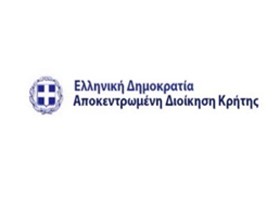 Department of Lands and Surveys – Republic of Cyprus
The Department of Lands and Surveys, has maintained for more than 30 years, one of the oldest GIS systems of ESRI company for the management of cadastral, and spatial data. It is one of the first fully integrated land information management system, unique in the world, which is distributed throughout Cyprus, based on an extensive platform of interconnected servers and data.
The GIS system of the Department of Lands and Surveys is able to fully support the Department's staff in carrying out operational and strategic plans, contributing greatly to all areas of the Cypriot economy and the state planning.
It is able to provide critical information concerning either land parcels and the relevant property status or geospatial information that affects the value of real estate.
The focus of this information, which is the most important asset of the Department and at the same time, competitive advantage, is the parcel itself with various related information.
Today, the GIS system of the Department of Lands and Surveys is in the process of being fully upgraded, with the adoption of the most modern software of the ArcGIS platform.
In addition, the Department of Lands and Surveys is responsible for the management of the national geospatial data infrastructure. So for that reason, in areas such as spatial planning, cartography, geodesy, hydrography, etc., the use of ArcGIS platform is imperative. As a result, the Department of Lands and Surveys has fully opened its doors to the public, adopting a broader strategy that supports open data and is able to provide reliable geospatial data, publicly, to all citizens, through a portal infrastructure, which also has been developed based on the ArcGIS platform.
Department of Lands and Surveys – Republic of Cyprus