Marathon Data Systems supports on a daily basis a number of important projects maintained and developed by public and private organizations. The ArcGIS platform is the ideal solution in a wide range of industries such as:
Utilities
3D Models
Statistics
Internet Applications
Sales
Multimedia
Marketing
Social welfare
Tourism etc.
Drainage systems
Transportation
Water supply
Forests, Fires
Education
Telecommunications
GPS
Satellite Data
Databases
Cadastre
Urban planning
Spatial planning
Cartography
Agriculture
Environment
Geology
Local government
Road construction
The following are some indicative projects using the ArcGIS platform: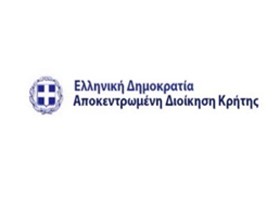 GAIAOSE SA
GAIAOSE SA is a public utility company, with a shareholder in the Greek State, and is active in the field of development and management of railway real estate as well as in the production of electricity through RES.
GAIAOSE SA is one of the largest property managers in the whole country and manages areas of 100,000 acres and a number of buildings over 4500 with an area of ​​540,000 sq.m.
The company is not financed by the state budget or OSE SA. and shows significant profitability.
In addition, with the primary goal of the company to maintain profitability and increase the shareholder's income, GAIAOSE SA support development actions that contribute positively to local economies and create conditions for direct and indirect employment.
The company has developed a Geographical information system using the ArcGIS platform and serves the real estate registry and leases. It shows:
The boundaries of real estate
The buildings
Lease positions
The railway infrastructure.
This data is freely accessible as services and through applications to all citizens using the Portal for ArcGIS. The information is constantly updated when changes are made such as new expropriations, any errors found or concessions to the public.
The company also uses Geographical information system in its inspections and controls as part of its project. Inspection data is recorded using ArcGIS applications such as Collector for ArcGIS on tablets or mobile phones.
See GAIAOSE Portal for ArcGIS here: http://gaiaose.maps.arcgis.com/home/index.html.
GAIAOSE SA