Marathon Data Systems supports on a daily basis a number of important projects maintained and developed by public and private organizations. The ArcGIS platform is the ideal solution in a wide range of industries such as:
Utilities
3D Models
Statistics
Internet Applications
Sales
Multimedia
Marketing
Social welfare
Tourism etc.
Drainage systems
Transportation
Water supply
Forests, Fires
Education
Telecommunications
GPS
Satellite Data
Databases
Cadastre
Urban planning
Spatial planning
Cartography
Agriculture
Environment
Geology
Local government
Road construction
The following are some indicative projects using the ArcGIS platform: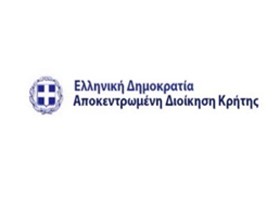 Hellenic Cadastre (Ktimatologio)
The Hellenic Cadastre uses ArcGIS technology on a daily basis. The organization's staff, have at its disposal the most reliable tools for importing and managing cadastral data, as well as the most modern technologies for analysis and mapping of cadastral information. The Hellenic Cadastre uses effectively and efficiently the critical geospatial information it manages, both in the organization, as well as in its cooperation with public organizations or individuals, but mainly in its relationship with citizens.
The Hellenic Cadastre, based on ArcGIS technology, has developed the Geospatial Data  Management System of the existing Land Registry, which is the central system for importing and managing all spatial changes. At the same time, tools and workflows have been implemented, for the reliable execution of critical administrative operations, and which  they help the organization's staff to control and validate geospatial data in areas of extensive changes associated with reforestation, change of the seashore, etc.
In addition, the implementation of the INSPIRE Directive, which is also based on ArcGIS technology, has been taken over by the Hellenic Cadastre and concerns the public distribution of geospatial data and the development of a European infrastructure of geospatial information, which will be based on the environmental policies and decisions of the European Union.
Hellenic Cadastre (Ktimatologio)