Marathon Data Systems supports on a daily basis a number of important projects maintained and developed by public and private organizations. The ArcGIS platform is the ideal solution in a wide range of industries such as:
Utilities
3D Models
Statistics
Internet Applications
Sales
Multimedia
Marketing
Social welfare
Tourism etc.
Drainage systems
Transportation
Water supply
Forests, Fires
Education
Telecommunications
GPS
Satellite Data
Databases
Cadastre
Urban planning
Spatial planning
Cartography
Agriculture
Environment
Geology
Local government
Road construction
The following are some indicative projects using the ArcGIS platform: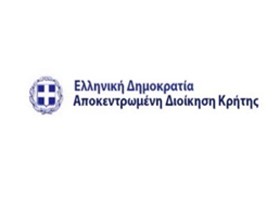 Hellenic Navy Hydrographic Service (HNHS)
The Hydrographic Service has invested in GIS technology and has been working with Marathon Data Systems since 1988.
As part of an ongoing effort to upgrade the quality and quantity of services provided to every seaman, HNHS has developed the Maritime Geographic Information System in collaboration with Marathon Data Systems, in order to form the basis for the management of the information collected and provided by HNHS, the issuance of its products and the provision of services to third parties.
The Maritime Geographic Information System contributes to the improvement and modernization of the methods of sharing information and distributing of products (Printed Maritime Maps, Electronic Naval Maps (ENCs), Depth and Topographic Diagrams, Thematic Maps, Maritime Law Maps, e.t.c), in order to support the seafarers in the Greek and neighboring seas as well as the operational requirements of HNHS.
The main objectives achieved with the Maritime Geographic Information System are:
The development of a single (Seamless), vector Cartographic Database, which consists of cartographic layers that compose the final product.
Each cartographic information included in the Cartographic Database contains all the necessary properties (Attributes) required for the implementation of HNHS's
The update of Cartographic Database resulting in the perfect synchronization of the final products of HNHS.
The provision of specialized tools for the processing and management of all the data of the Cartographic Database (spatial and non-spatial).
The development of a system of distribution and sale of the supplied products of HNHS through an e- shop.
Hellenic Navy Hydrographic Service (HNHS)