Marathon Data Systems supports on a daily basis a number of important projects maintained and developed by public and private organizations. The ArcGIS platform is the ideal solution in a wide range of industries such as:
Utilities
3D Models
Statistics
Internet Applications
Sales
Multimedia
Marketing
Social welfare
Tourism etc.
Drainage systems
Transportation
Water supply
Forests, Fires
Education
Telecommunications
GPS
Satellite Data
Databases
Cadastre
Urban planning
Spatial planning
Cartography
Agriculture
Environment
Geology
Local government
Road construction
The following are some indicative projects using the ArcGIS platform: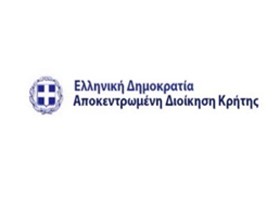 Hellenic Post
Hellenic Post uses the ArcGIS platform for the collection and analysis of information, with the main purpose of capturing and redesigning urban and rural distribution routes as well as other productive uses.
The collection of data (addresses – mail storage points, Postal Stores and Postal Agencies) is done using the ArcPad and Collector for ArcGIS field software.
Using the Desktop software, the control is performed as well as the corrections of the data, which are contained in ArcSDE geodatabase. In addition, the geographical backgrounds and the road network of the country are being digitized.
The ready-to-use tools of the platform (ArcToolbox, Network Analyst, ArcGIS Desktop) are used for the analysis of the data, while with the use of the available APIs and SDK, special purpose applications were built for the configuration of the plans and the calculation of the daily times of the urban and rural distribution.
One of the productive uses of the GIS system of ELTA, is the production of files that supply with data of Postal Code range the machines of automatic sorting of mail, of the Sorting Centers of ELTA.
The presentation of the data of the GIS system is done through web applications, with the use of printed maps, reports in excel sheets, etc.
Hellenic Post